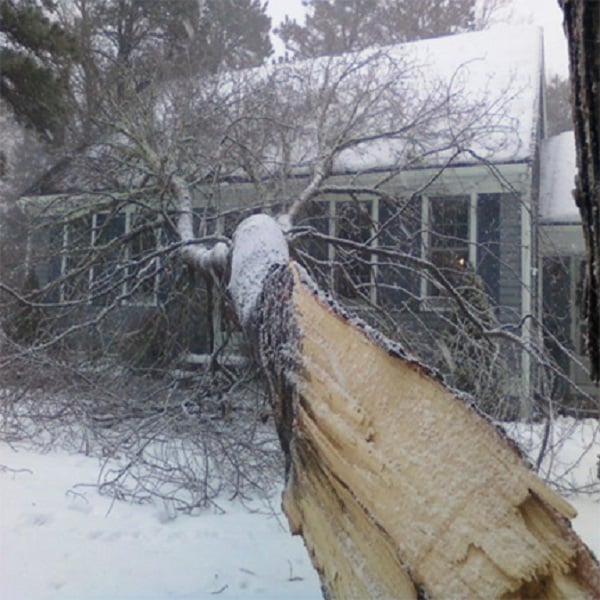 Pruning your trees is part of the basic care you give to them, but when it comes to snow, we all know there're other reasons to pruning our trees. Heavy snow can severely damage large trees, splitting them, or making their branches fall. This damage affects the health and aesthetics of your tree and is dangerous for your house or any building nearby.
That would be the principal reason why you should be pruning your trees before snow season with a Tree Service Chesterfield Va. But other than protecting your ceilings, there are many reasons to trim your yard at the beginning of winter, among some of these benefits we can find:
Easier evaluation
When the arborist goes to trim your trees, he needs to evaluate its body and the state of the branches. Between the end of fall and the heavy snow, your trees will be free of leaves, and the arborist can evaluate each branch thoroughly to determine where to trim. A proper trimming assures both the health of the tree and the best aesthetic looks possible.
Disease control
Commonly, trees contribute to the spread of disease when cutting them in spring or summer. Due to cleaner wounds, without salvia coming out of the cut, bugs, fungus, and other plagues are less likely to reach the tree.
Taking care of your trees
Some trees may not have weak branches that could fall off, but if heavy snowfalls on top of them, they can split. This can disfigure them, kill them and weakens the next growing season. Make sure to take maximum care of your tree by trimming in a controlled and safe way. This way, you'll keep its health at its best.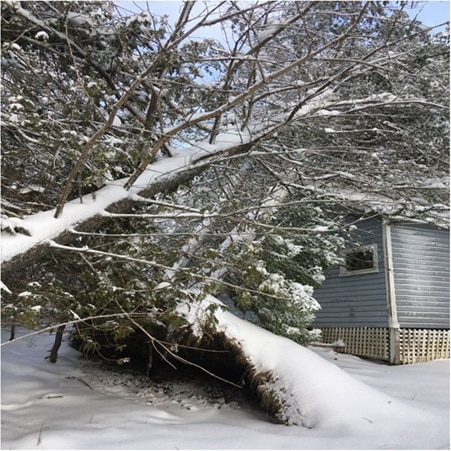 Better health for the spring
By pruning your trees in winter, you'll make sure they're fresh, and can benefit from the growing season in spring. Also, their branches will heal fully, avoiding infectious insects that come with warmer weather and feed on the salvia. Enjoy your trees at their top beauty with a timely pruning!
Holistic maintenance of your garden
Spring and summer already represent a lot of traffic for your lawn and bushes. When you trim your trees in these seasons, you're putting your other plants and lawns under extra pressure. By pruning your trees at the beginning of the snow season, your lawn and bushes get to recover along with the new growing season. This recovering detracts stress from your whole yard.
Easier and cheaper
Trees that need extra equipment for pruning during the hot months may be easy to reach directly in winter, thanks to the first layers of snow. In this sense, the arborist could work faster and without extra equipment, which would probably save you a few bucks for the trimming.
If you still haven't pruned your trees and the snow is coming, IT'S TIME TO CALL D. Vauter Tree & Stump Service. (804) 928-4360 with our 24/7 emergency tree services and complete trimming and pruning maintenance services, your trees are always in the best hands.
Take advantages of trimming and pruning your tree's before the snow comes this year. Our service area includes: Powhatan Va, Chesterfield Va, Midlothian Va, and Richmond Va.