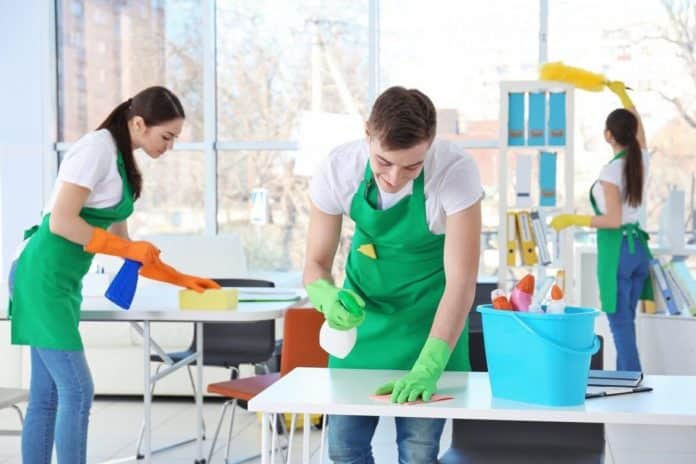 Are you prepared to hire a house cleaning service in Montreal to take care of your house cleanliness?  If so, then that is a big step in the right direction. The truth is that professional house cleaners bring a wide range of exciting benefits to the table. 
However, before you go on with the hiring process, there are a few things that you need to know. Perhaps, the most important one is to understand the differences between regular and deep cleaning so that you get the right service.
If you are not sure whether your property needs regular cleaning or deep cleaning, we are here to help you. Read on to learn everything you need to know about these two common types of house cleaning services.
What Is Regular Cleaning?
Regular cleaning simply refers to the routine cleaning activities that most people accomplish on a daily or weekly basis. The primary purpose of regular cleaning is to maintain the comfort, beauty, and health of your property. 
It usually includes cleaning services such as mopping the floors, sweeping and vacuuming all open areas, cleaning rooms in your house, wiping surfaces, and dusting your windows and doors.  Regular cleaning is sometimes referred to as domestic cleaning. 
If you are always diligent about cleaning your property but need some extra help, you may want to hire professional house cleaning service Montreal experts to help you. A quality regular cleaning service will come to your home once or twice a week to accomplish various cleaning tasks. 
Regular cleaning is much more affordable and can save you a lot of time and resources in the long run. 
What Is Deep Cleaning?
Deep cleaning, on the other hand, aims to reach the deep grime and dirt in your house and get rid of it. Deep cleaning will remove the deep-lying dirt and grime in your home and covers areas that are usually not covered during regular cleaning. 
It focuses on cleaning your doors and window frames, cleaning of the interior of the oven and glass door, removing scale and soap scum from taps, bathroom tiles, kitchen tiles, and showerheads and washing the interior windows of your home.  
This type of cleaning is much more expensive than regular cleaning but only needs to be done once or twice a year. Generally, you should conduct deep cleaning at least once every six months. Deep cleaning takes a much longer time than regular cleaning.
What Type of Cleaning Do You Need?
At this point, you may be wondering what type of cleaning is good for you. Well, if you have recently conducted a deep clean, then regular cleaning is all you want until the next time you schedule deep cleaning.  
However, if you have not cleaned your property for a while, then you should schedule a deep clean before you switch to a regular cleaning regimen.  
It is also a good idea to speak with house cleaning professionals to determine the best option for you. Doing so will help you get the right service you need for a clean, comfortable, and healthy home.