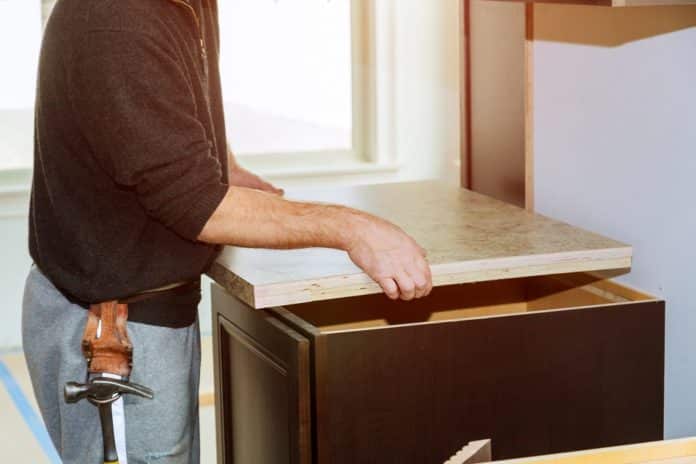 The kitchen countertops witness several activities throughout the day. Kitchen countertops are an essential space in your kitchen, considering the cleaning, cooking, and preparing food that you do over it. However, these are no excuses to opt for an unattractive countertop. When revamping your kitchen counters, how about choosing Formica?
What is Formica?
Formica is a laminate, which is used for kitchen countertops. The Formica is largely being adopted for being reliable and durable, regardless of your cooking requisites. Formica is a budget-friendly option when you are renovating your kitchen. 
Why Choose Formica for Your Kitchen Countertop?
Formica is Attractive than Before
Formica could make a major comeback, for its aesthetic appeal. While in the ancient days, Formica might have had poor looks, with gaudy patterns and unattractive colors. However, in recent years, you can enjoy more contemporary and classier Formica than earlier times, in the Formica Website. Thus, modern Formica can be effortlessly blended into most kitchens.
Formica Demands Simple Cleaning
You wouldn't have to invest in any special kind of cleaners, alike for other countertops. Once you install Formica countertops, you only have to grab some dish soap and a wet paper towel to remove tough stains and messes.
Formica Countertops Are Durable
Formica countertops last for a lifetime. The Formica materials can withstand scuffs, cuts, dings, and scratches better than other types of countertops like granite. With Formica besides, you wouldn't have to mull over renovation any time soon.
Remodeling Gets Cheaper
Unlike any granite countertops, you wouldn't have to dole out much for your Formica countertop. Formica, as you might be surprised to know, is budget-friendly. Its value is quite clear, judging by its durability, cleaning, easy, and looks. 
Other Countertops Might Have Run Out of Fashion
Another reason to visit a Formica website, and choose amongst your favorite Formica countertop is its demand when put in contrast with granite. A recent article published by Forbes, argued granite countertops to be more expensive, costing billions of dollars in the past.
When compared, Formica's strengths are better suited for your requirements, unlike granite. Formica, unlike marble and granite, is much more cost-effective. The cost-effectiveness could be a major reason to opt for Formica countertops.
The Formica countertops are made out of wood, which happens to the most renewable resources in the world. For homeowners, durability is way beyond than withstanding heavy impacts. Look into these factors before choosing Formica countertops.