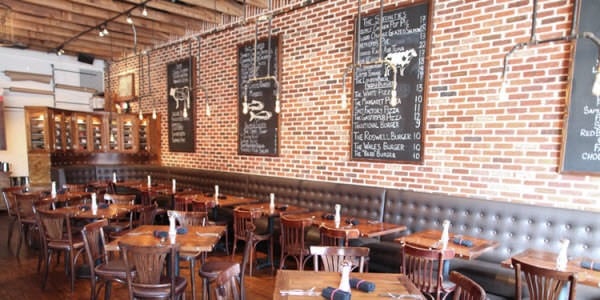 Nowadays, almost all restaurants have a mixed seating arrangement. It is seen that people give more preference to booths than a table. Booths are popular seating arrangements commonly referred to as floating tables. It provides ultimate comfort to the customers and gives an elegant look to the restaurant. Most restaurant owners are looking for the inclusion of booths in their restaurants. It not only modifies the look of the restaurant but also help in gaining more customers. If you want to add a booth seating arrangement in your restaurant, then you must be aware of the benefits of this seating arrangement. 
Here are some advantages of restaurant booths
Gives a cosy feel
The best thing about restaurant booths is that they provide a cosy feeling to the customers as compared to the regular chairs and tables. After a long hectic day, when people visit a restaurant to have a meal with their friends or family, they need a comfort zone and a cosy atmosphere where they can relax and enjoy the food. A booth may give a feeling of intimacy to the customers sitting together where they have their own space. This is one of the reasons that people choose the restaurant booth in recent days.
Space-saving
One of the greatest features of a restaurant booth is that it comes in different shapes and sizes, which is customizable according to the restaurant design. According to the space of the restaurant, the owner can choose the best pattern and design for his restaurant. Booths are also available in different colours, fabric, and material. You can opt for the booth design that suits well with the ambience of your restaurant. It is generally placed against the wall of the restaurant to provide you with a calm and soothing atmosphere.
Provide privacy to the customers
If you want to hang out with your friends in a restaurant and want to spend some quality time without any disturbance, you should opt for the restaurant booth. It provides maximum privacy to the customers at the dining time. These types of booths with the high back seat also help to block surrounding sounds. In short, the customers can maintain their privacy despite the presence of other people present in the restaurant
Marks a comfort zone
The restaurant booth provides optimum comfort to the customers than what a chair can do. Most of the booth benches have the soft, padded back and seat whereas the maximum chairs are made from either metal or wood and come with less padding. Booths are generally made of soft and padded upholstery to provide the customers with maximum comfort while they are enjoying their meal. Another advantage of the booth bench is it provides a larger seating area where the customers sit comfortably and enjoy the ambience of the restaurant.
All get-together in a single space
If you are going out for dinner with your family or a group of friends then, you should choose the restaurant booth. As it comes with a large seating arrangement, your group can sit and enjoy the food together without any inconvenience. So, if you want a place where you can get comfortable with a group of people, then restaurant booths are a go-to option for you.
Thus, many people search for a place where they can comfortably spend their time and make memories with their loved ones, as it proves to be better in terms of privacy as well as comfort.  So, if you are planning to open or refurbish your restaurant, you may definitely include booths seating arrangement to it.