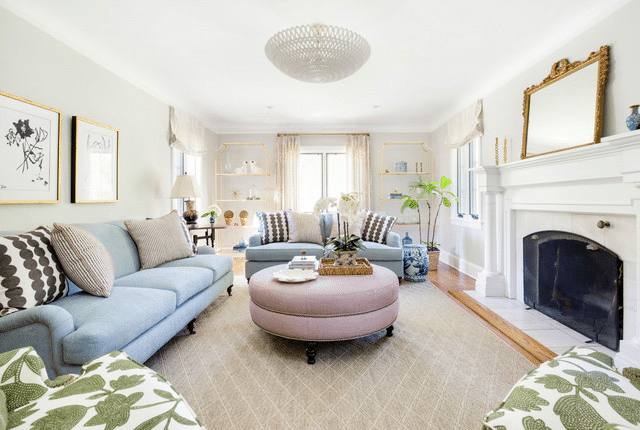 Do you really need to hire one? Interior designers are mistakenly considered as service professionals for the rich. It's truly not the case.
Why You Need An Interior Designer?
Hiring an interior designer can help you reduce the costs. Quite opposite to what you always thought. Right?
But think of it for a minute! Doesn't it make total sense?
Building and designing your home takes a lot of planning, and managing. You need to plan the designs, materials and then, find vendors. Once you've that, you need to effortlessly manage all these vendors, ensure they all work in sync and complete the task on time. With every mistake and back & forth, you lose precious time and money.
Hiring an interior designer would mean that all these tasks – designing, planning, managing the vendors and project delivery is upto the interior designer. You'll save time & money while your house would look exactly like you imagined. Maybe, even better.
Now that you agree that you need an interior designer, here are some tips to help you hire the right one.
Understand the difference between interior decorators and interior designers
First and foremost, you need to decide the scope of your project. Are you building a new home or are you just redecorating? Do you plan to make architectural changes & change electrical fixtures, wiring & plumbing or do you just want to add in a few props to make your home look better?
For the former, you'll need to hire an interior designer while for the latter, you'll need an interior decorator.
An Interior designer's job is to manage the technical aspects as well as aesthetic aspects of a home design.
Decide Your Budget
Some interior designers, like ANSA Interiors – a leading interior designing firm in Delhi, India, work exclusively on luxury projects whereas there are interior design firms that may work on 1 room at a time.
You also need to consider whether you want design on budget, or if you can splurge to make your dream home a reality. Depending on that,  you'll want to go out and look for the interior designers that will fit your need.
Find Interior Designers
Earlier, finding an interior designer for new homeowners used to be incredibly difficult, especially when you're the first in your circle to have a home. Moreover, if your taste is different than what your friends went for while getting their home designer, you were at a huge disadvantage.
But internet has solved all such problems. Just search 'interior designers in [your city]' and you'll get a list of interior designing firms in your area. Make a note of top 10 results and move on to the next step.
Why top 10? It takes a lot of authority for an interior designing firm to appear in the top 10 results. If they're appearing in top 10, for example ANSA Interiors ranks on page 1 for term – interior designers in Delhi, it's a strong indicator of their authority in the domain.
Research – See Testimonials, and Portfolio
Now, you need to spend some time with this list of top 10 interior designers in your area. Visit their website, check their testimonials and portfolio. We'll also recommend you to check their social media pages and see what people are saying about them.
It might take a couple of hours but reading all the reviews, and the testimonials will give you a solid idea on the kind of people you'll be dealing with if you went for that particular firm.
Set up an online meeting
We're down to the last step. Now, you make a call to these 10 interior designers and setup a meeting. You may consider reducing your list at step 4, depending on what you come across during your research.
Before the meeting, make a list of all the questions you have regarding the project. Don't make this list in one go. Take a few days to compile this list and make sure you have the most basic as well as the most sophisticated questions put down in the written form. You'll carry this piece of paper as you go for the meetings.
Another thing you need to do is to decide on the budget. Know exactly what amount you're willing to spend before you go for the meeting. Also, create a vision board of how you want your home to look like. It doesn't need to be detailed, just an idea on what you're thinking. Understand that this will go massive transformation, for the better, once your interior designer comes on board.
While in the meeting, pay attention to what their proposal is and their design fee is. Note it down.
Once you've the details from all of the designers you picked, make a decision to hire whichever you find the best.
We're hopeful these steps will make hiring an interior designer much easier for you. Here's another post we have discussing qualities you need to look for when hiring an interior designer. Do read this one for more information!