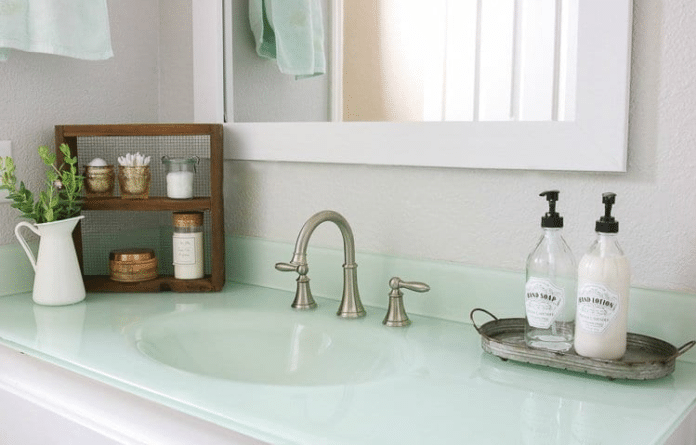 A mirror frame is a significant decorative part, and you can customize it to suit your needs and style. In selecting a proper frame, ensure you opt for a frame with unique finishes and exotic designs. For instance you can select stick-on frames for bathroom mirrors.
Although the decorative aspect is the main reason for installing frames on bathroom mirrors the frame are also useful in the following ways:
A bathroom mirror is prone to access by water that can lead to damage on the edges. Consistent water sipping to the edges leads to blackened edges. The mirror also looks dirty, and its overall appearance is not appealing.
Adding a frame conceals the damaged edges and reinstates the original beauty of your mirror. It is also a cost-effective method rather than opting to replace the entire mirror, which can be quite expensive.
Customize your bathroom space
A good mirror frame allows you to customize and personalize your bathroom space. Along with the mirror's frame, you can add your photos, quotes, and stickers that have an emotional impact on you. The framework allows you to upgrade your bathroom space and create happy times.
Style your bathroom accordingly
They are different types of mirror frames available in the market. Some designs display a sophisticated and modern style, while others display simple and conventional forms. Depending on your style, you can select what suits your bathroom. Installation of a perfect bathroom mirror frame makes the look of your bathroom feel expensive, and you can effectively achieve a custom look.
Keeps the mirror in balance
Most mirrors are composed of heavy glass materials to give a proper reflection and prevent flexing. The heavy material can be intimidating to balance on a wall without a good frame. An appropriate frame assists in balancing the mirror and keep it in proportion on the bathroom wall.
Increases the resale value of your bathroom
When considering resale of your house, remodeling ensures the value of your home is high. In the bathroom, you need to change all fixtures and renovate the walls, floors, and ceilings. The mirror is not exceptional, and you need to upgrade it.
Framing your bathroom mirror enhances the look of your bathroom. It creates good scenery and improves the overall interior design of your bathroom space and increases its value in the market.
Aesthetic look on your bathroom
Frameless mirrors give an awkward look in the bathroom due to their plain nature. But putting on framed mirrors on your space gives your room an aesthetic look that is appealing to admire. They are many designs, materials, and colors that you can gamble within the market to create an amazing look.
Bottom Line
Framing your bathroom mirror is essential to create an aesthetic look, protect the mirror from damage, support the mirror, and increase your bathroom's value. In the selection process, ensure you select a frame that rhymes with your interior design in terms of colors and style.