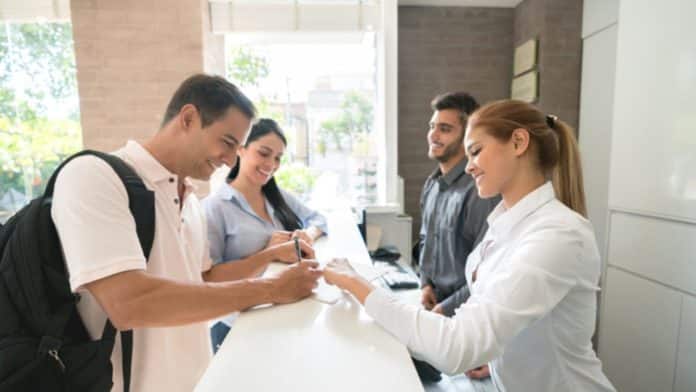 Are you a small, medium or micro business enterprise owner? If yes, then you should apply for Udhyog Aadhar online right away! The Udyog Aadhar, now changed to Udyam Registration, was introduced by the Indian Government to encourage the growth of MSME businesses.
A Glimpse In to Udyog Aadhar
In essence, the Udyog Aadhar or Udyam Registration is an identification system for MSMEs. It is a government registration method that provides a recognition certificate and unique number for certifying small, micro and medium businesses. As an Udyam registered MSME owner, you can enjoy several benefits- primary among them is getting a business loan at low business loan interest rates. To avail of all the benefits of Udyog Aadhar, apply online. 
How to Apply? 
The only way to apply for Udyog Aadhar or Udyam registration is through their official online portal. Except for their online portal, there is no other private offline or online system authorised to do an MSME registration. The Udhyog Aadhar online registration process is quite easy. It is based on self-declaration and doesn't require you to submit any document. 
How to Apply for Udhyog Aadhaar Online?
Go to the official Udyam registration portal and click on the "For new entrepreneurs who are not registered yet as MSME" option. 
Fill your name as per your Aadhar card along with your Aadhar number. After that, click on "Validate and Generate OTP." An OTP number will be sent on your mobile number. Enter the OTP to validate your Aadhaar number.

In the next step, select the type of organisation, enter your PAN number, and click on validate. Doing this will verify your PAN.

Next, you'll have to provide your enterprise's address, email address, contact number, etc.

Now provide your business enterprise's bank account details. 

After that, give other information like your business's main activity, i.e., 'manufacturing' or 'services.' You'll also have to provide the National Industrial Classification (NIC) Code for Activities and the number of people employed. Then you'll have to submit the total amount of money invested in plant or machinery.

Finally, select the District Industry center from the drop-down list. Accept the declaration and click on "Submit and Get Final OTP". Enter the OTP and click "Final Submit". Once you click on "Submit and Get Final OTP," you will get a registration number. As soon as all the information is verified, you will get an E-registration document in your email.
Who Can Apply?
The enterprise has to satisfy specific criteria to be classified as an MSME. Thus, before applying for Udyog Aadhar online, check whether you fit the necessary business loan eligibility criteria.
| | | |
| --- | --- | --- |
| Enterprise | Maximum Investment in plant and machinery  | Turnover Threshold |
| Micro-Enterprise | Up to Rs.1 crore | Up to Rs.5 crore |
| Small Enterprise | Up to Rs.10 crore | Up to Rs.50 crore |
| Medium Enterprise | Up to Rs.50 crore | Up to Rs. 250 crore |
When you register your MSME with Udyam, you can take a lucrative business loan at subsidised rates to expand your business. 
Get unsecured business finance for MSMEs at affordable business loan interest rates. Apply online, check your eligibility, upload necessary documents and get your loan approved in a jiffy!