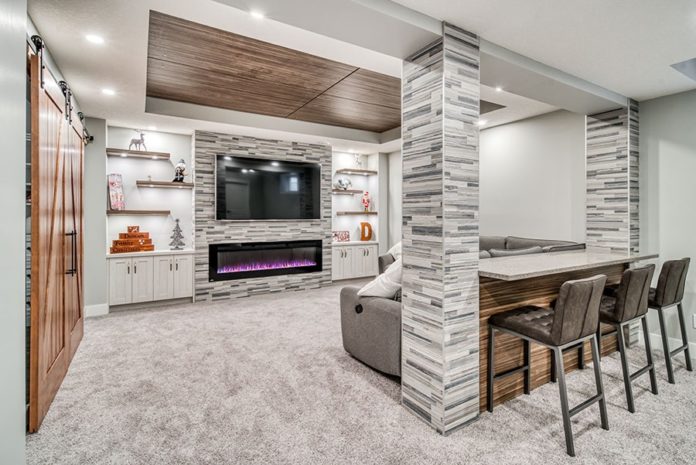 You want to start renovating but you have neither the time nor the skills to take care of it. For more comfort, opt for the turnkey works renovation.
The advantages of turnkey renovation
The turnkey renovation is an offer that allows you to fully take charge of your renovation project from its conception to its completion. The works broker is in charge of managing your project from start to finish, for renovation work with complete peace of mind. From Ristrutturazioni Complete Roma you can have the best support.
Thanks to the turnkey offer, you benefit from unique guarantees:
A study before work with plans and costing

A single point of contact who coordinates and orchestrates the various interventions of the selected trades

A single point of contact responsible for everything

Any risks are fully covered by the general contractor, who guarantees the success of your renovation project
The stages of turnkey renovation
The general contractor, in charge of the site, will be your single point of contact throughout the duration of the work! He will be the pilot of your project, from its conception to its completion.
Its missions consist of:
Collect and analyze your request, in particular with a visit before work in order to assess the future work to be undertaken. And also check the feasibility of your project. Take charge of the project design (study before work, realization of plans, and consultation of companies, costed proposal, and definition of the contract). Coordinate and monitor the progress of your project (selection of companies, transmission of construction instructions, coordination, management of meetings, drafting of reports, etc.) Accept your site (verification of the correct completion of the work, of their compliance with the contract, etc.).
Remain at your disposal, until the completion of the site and after the reception of the works. By doing this, your renovation will take shape step by step. For a result that meets your expectations and your desires.
The guarantees of the turnkey offer
When the work is accepted, the site is finished, and that's when the guarantees begin. In the event of defects or damage to your structure (dangerous cracks, sealing problem, etc.), you benefit from guarantees that can cover your structure up to 10 years after receipt of the work.
There are three guarantees for the turnkey offer:
Guarantee of perfect completion: 
It covers for 1 year, after receipt of the work, any lack of conformity and also the poor workmanship of the work.
Guarantee of proper functioning: it covers for 2 years, after receipt of the work, the problems that affect the equipment of your home (doors, windows, shutters, etc.) Ten-year guarantee: it covers for 10 years, after acceptance of the work, damage that may compromise the solidity of the structure, or that affects one of its inseparable equipment.