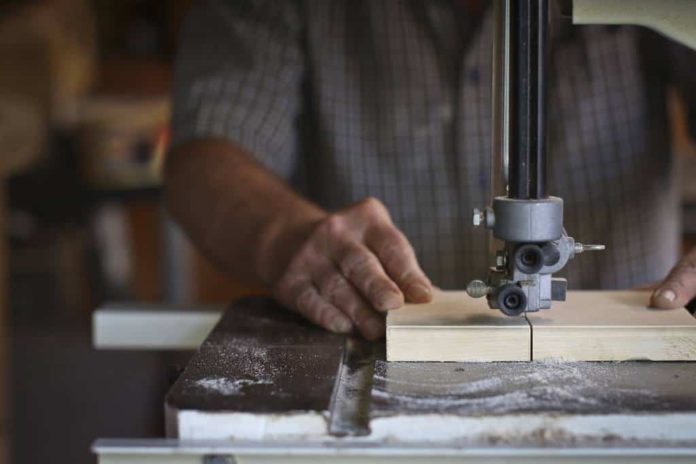 The band saw is a major machine in a woodworking workshop. The market offers a large number of models, characteristics and very different manufacturing quality. Let's see together the characteristics to take into account, in order to make the best choice corresponding to your need. Here is the option for the best band saw on the market now.
The machine frame
The structure of the frame is important. It determines the working capacities and the quality of cut which is very sensitive to vibrations. Cast iron frames are not widely used today (except for very large machines) in favor of mechanically welded frames.
The swan neck
This is the major dimensional characteristic. It corresponds to the distance between the saw blade and the frame, determining the maximum possible sawing width.
The cutting height
Gooseneck function and engine power.
The cutting height determines the maximum sawing thickness.
The number of flounces
2-hand saws are by far the most common. In this case the diameter of the flounces corresponds to the size of the gooseneck, therefore the cutting width. 3-hand saws are much less common. Their design allows a large sawing width to be obtained with a reduced flywheel diameter and therefore a less bulky outer frame. On the other hand, the saw blade undergoes a curvature with the passage of the flywheels, which results in faster wear and a certain tendency to vibration.
The blade guides
Their role is to guide the blade laterally and to keep it in position during cutting. The lateral guides are often made of synthetic resin on small machines and mounted on bearings for larger ones.
The cutting table
The size of the table determines working comfort and contributes to sawing precision. The larger the table, the better the room is properly maintained. It can be fixed or adjustable, from 0 ° to 45 °, or even from 0 ° to -15 ° for negative cuts. It is always equipped with a parallel saw guide and a groove for the miter cutting guide. Cast iron is preferable to aluminum. More resistant, it is also more rigid and the glide is better.
The number of gears
Most band saws have only one blade speed. Calculated taking into account the diameter of the flywheels, it is between 800 and 1000 m / min.
Engine power
The band saw requires a fairly large power. To be convinced, it is enough to saw a wooden tray using a hand saw. The fretwork cuts are also greedy in power.
In conclusion
Do not choose too fair! If this is your first purchase, think that the band saw will quickly become the essential machine in your workshop. Too small a gooseneck or too limited cutting capacity will quickly become a handicap.