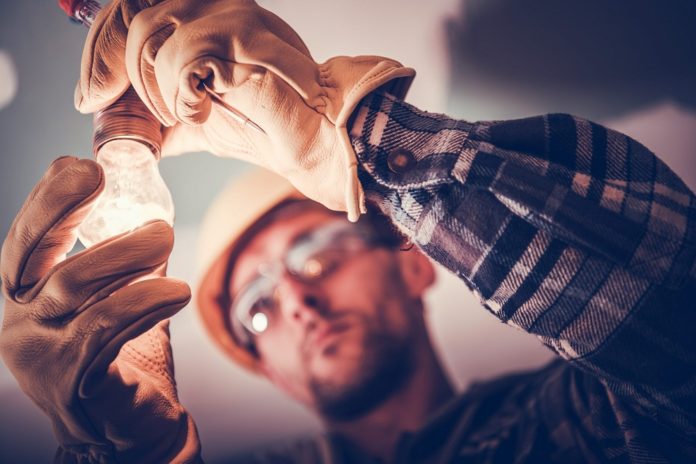 If you do not have a good understanding of how different electrical systems work, then you should not attempt to make any electrical repairs yourself. This can be incredibly dangerous and so it is always recommended that you call a qualified electrician.
It is common for people to think that they could save money by making the repairs themselves. However, if things go wrong, then it can end up costing a lot of money to put things right.
If you are thinking about carrying out a DIY electrical repair, then here are five good reasons why you should hire a professional electrician instead.
1. It Is Safer
It can be very dangerous to carry out electrical work yourself if you are not completely sure what you are doing. The most important reason to hire a qualified electrician is to keep yourself and your family safe. Not carrying out electrical work correctly can not only pose a danger to you while you are working, it also increases the risk of electrical shocks and fire once the work has been completed.
2. It Can Keep Costs Down
Although you will have to pay for the work that an electrician carries out, it can still save you money in the long run. If it turns out that you can't fix the problem yourself, then you will need to hire an electrician anyway. There is also the chance that you could cause more damage, and this will be more expensive to fix.
3. Qualified Electricians Can Troubleshoot
You may think the issue you can sort out yourself is quite simple, but it could be an indication of a bigger problem. A qualified electrician will be able to troubleshoot any other potential problems before they turn into a more serious issue. If the electrician does identify a bigger issue, then they will be able to take the appropriate action to put things right.
4. Electricians Are Fully Certified
A qualified electrician would have spent a considerable amount of time learning about all the different aspects of the trade. This includes a lot of experience that is earned when they are on the job. There is no substitute for this kind of experience which is why all electrical work should be carried out by a professional. A good electrical company will be happy to share with you the certificates that their electricians have earned so you can be sure they are qualified.
5. You Get Peace Of Mind
Using a qualified electrician gives you peace of mind that you wouldn't get if you had completed the job yourself. You will know that all the work has been carried out to a high standard and that there will be less risk of problems in the future.
Unique Electrical Engineers are based in Darlington but we can also provide services across North Yorkshire and County Durham. If you have any electrical issues that you are concerned about, please do not hesitate to get in touch. We would be happy to investigate further and offer you our expert advice.