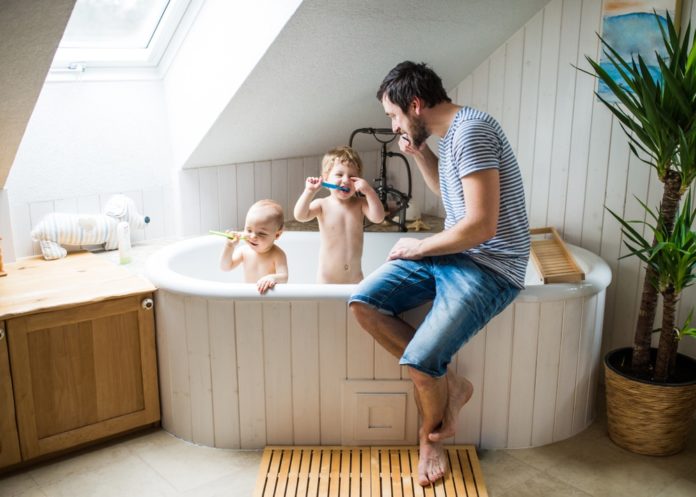 If you have a small bathroom, then things can get challenging while designing it. You need to think twice before you plan to get a tub fixed in your bathroom. You need to use clever ways to designs your bathroom so that it does not look clustered and is spacious. There are many ways in which you can use the limited space at its optimum level and yet have enough moving space in it. Here are some small bathroom ideas with a tub that you can choose from. 
Use a Corner for your Bathtub
If your bathroom is small and has a corner that may seem of no use, then think again. You can use that space to put your bathtub. If the space is too small at the base, then you can use a free-standing bathtub. It not only looks lovely but also covers the space in the corner that may seem weird to look at. 
Mount your Taps on the Wall
It is not necessary that you need to have your tap placed on the sink. You can mount it on the wall which looks smart and also hides your plumbing work. This also helps in elevating the sink which gives a lot of space at the bottom that can be used to store towels or other toiletries.
Keep Design Aesthetics in Mind for your Bathroom
If your bathroom has been designed well and also looks good visually, then you can do a lot with space. You can use rods or hooks to hang your towels. You can also replace your bulky sink with a pedestal one. Using a glass door for your bath area gives a reflection for more space in the bathroom. 
Use Wall Mirrors in the Bathroom
Use a wall mirror which should be placed above the vanity that gives more space. If placed properly, it will also reflect light in the bathroom. This will also give a soft hue if your bathroom has a bold tone in the background. 
Wall Mounted Toilets Can Be Used
When you have a small bathroom, it best to choose a toilet that can be mounted on the wall. This will give more legroom and floor space in your bathroom. However, if you are unable to use a wall-mounted toilet, then choose the wall behind your toilet to put up a shelf to store toiletries. 
So, to get the perfect look for your small bathroom you can hire bathroom designers in Bishopbriggs and give it a more spacious look.