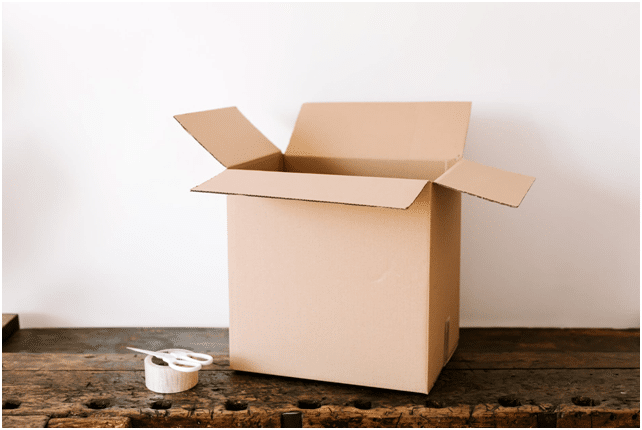 Leaving behind your house and relocating to a new place is always challenging, physically, and mentally. Sure, the process that goes into moving to a new site has its excitements, but it is painful when you leave your old house and the memories attached to it. And in such a time of turmoil, homeowners forget about the essential steps required for the moving process. It leads to chaos and causes too many problems for them on a moving day. If you are undergoing a moving process yourself, you must know that you will be the driving force behind the whole process. Every decision you make will directly impact the end of your relocation story.
Here, we will share some sensible and logical moving tips that will make your move to a new city go like clockwork. Read below if you are days away from a move and want the whole process to be hassle-free.
During Relocation, Self-Storage Is Your Friend
When you prepare yourself to move to another city or town, a self-storage space can help the moving process a little less stressful. You can always use the storage space by moving in items you don't immediately require at your new home. You will have to unpack fewer items when you make the long tiring journey to the new city.
You can even rent multiple storage units if you have more items you don't want to take along with you at the moment. Also, suppose your relocation process is a spur of the moment kind of thing. In that case, a storage unit will keep your belongings safe till you find a permanent home. You can search online and look for a storage unit that fits your budget and requirements. You will hopefully find one that fulfills your moving needs.
Discard or Sell Your Old Furniture
During a move, you may find a chance to discard or sell furniture sitting and only collecting dust inside your old home. It is not only the best time to get rid of unusable furniture. You can also discard or sell other household items that you don't use. Moving involves a lot of time and money. When you transport such useless stuff to your new home, you end up wasting both.
The best thing you can do is sell the pieces of furniture that have some use left in them and throw away unusable ones. You can add the money that you collected from selling the furniture to your moving budget.
Choose the Right Moving Company
The moving process involves transporting a lot of furniture and other household items such as kitchenware and clothes. So, it is wise to hire a professional moving service to make things a lot easier.
You can always go on the internet and try to find moving companies that fit your budget and requirements. They will have a lot of experience compared to you, which will make the whole process efficient and smooth.
However, don't wait for the crew to arrive and ensure that you are packed and ready. If you don't, then you will waste your time and the efforts of the team.It will result in the costs climbing higher and higher with every delayed second.
Always Stay Organised
No matter what you do, always stay organized before and during the move. To achieve that, you need to plan and get things straight a few months before moving. Once you know the date of your move, come with a plan that involves the whole process. A great way to stay on top of everything is to create a checklist. Write everything crucial to your move on it, and start crossing them off one by one as your move goes ahead.
The more things you write down on the checklist, the better chance you have of not forgetting something and panicking later on when you find out that something is missing or left behind. Not only will a checklist keep you organized, but it will also allow you to stay away from unwanted stress.
Explore the New City First
When you have prior information about the city you want to move to, you will not feel unwelcomed or intimated when you finally decide to take that step. Sometimes, a new city can make you feel uneasy as you do not know what the future holds for you. Research about the city as much as you can.
If you want to move for professional reasons, look for jobs beforehand. The stress of relocation to a new city is already enough, and you wouldn't want to add work-related stress to it.
Conclusion
When you move to any place new, you may fall end up falling victim to moving depression. However, it is up to you how you take things and tackle the hurdles presented in front of you during your relocation process. Create a plan and take everything one step at a time. If you are unfamiliar with the new city, visit it a few months before the big day. If you have unnecessary items at your old home that are better off in the trash, get rid of them to avoid wastage of time, money, and effort. The more you follow these expert tips, the better your relocation process will go.