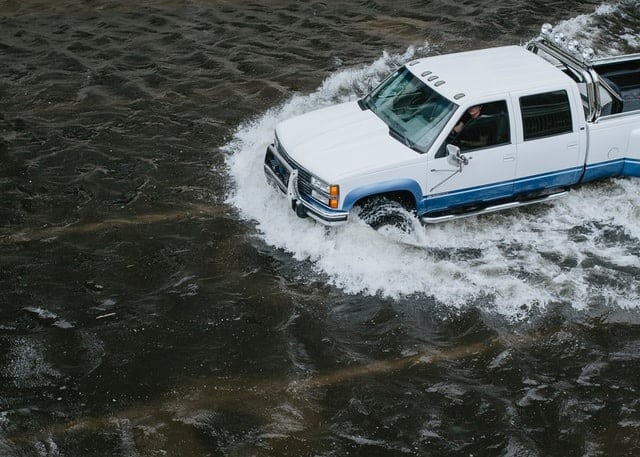 Flooding can be a huge problem for Canadians but especially in the Spring. Any resident living near a mass body of water such as a river or lake should be aware of the signs of flooding. The Canadian Red Cross states the following causes of floods:
Winter snow thawing in the Spring
Heavy rains caused by thunderstorms
Moist air that rapidly rises
Tropical storms and hurricanes from eastern Canada
The Canadian Encyclopedia also states that an increase in urbanization can factor into the amount of flooding. Since there is little open land available in urban areas, water has nowhere to go except to the surface near roads and buildings. Although floods frequently occur in the spring time, they can actually happen anywhere at any time. It doesn't matter if you're living in the city, suburbs, or country. If you're near a flat plain, expect a heavy rain!
Flood control measures such as building dams, dikes, and diversion channels are the best ways to protect your property. These methods may be effective but they also are time-consuming and labor intensive.
One suggestion for a more efficient way of controlling a flood is purchasing self-expanding sandbags. Self-expanding sandbags are light weight, protective barriers that can prevent damages to your home or property.
Vasalta is the leader in self-expanding sandbags in Canada. Their Quik-Response self-expanding sandbags have protected Canadian property owners, cities, towns and governments from floodwater damages.
Not only are they self-expanding and light weight, they also deploy 6x faster than a regular sandbag! Quik-Response sandbags activate once they come into contact with water. With that being said, make sure to store them in a dry space.
Don't worry about cleaning out the garage –  Quik-Response sandbags are compact and easy to store. This makes them particularly helpful for fast transportation! Visit Vasalta for more information on this essential flood defense tool.