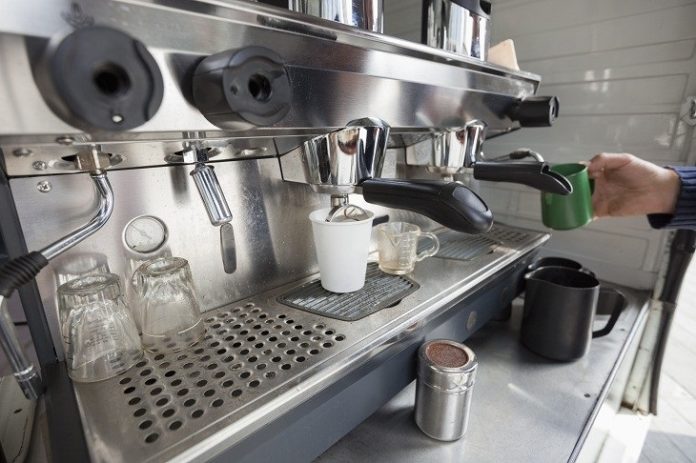 If you are planning to open a coffee shop or you already have coffee shop and, looking for the professional espresso maker, this article probably would be for you. New business man sometimes is reluctant spending money on things this is why they opt to read product reviews before they make their purchase. If you are also one of them than this article is just for you. In this article we are going to share our knowledge with people who are new business men. Well Nuova Simonelli Oscar 2 is our most recommended espresso machine for professional usage. According to Espresso Gurus this is a high-end espresso machine which brews professional espresso. This espresso machine is the ideal espresso machine for any coffee shop. This espresso machine has new technology features. Let's take a look and see what this amazing commercial espresso machine has to offer.
Features of Nuova Simonelli Oscar 2 Espresso Machine
Dimensions: H x W x D 16 x 12 x 16
Soft infusion system
Programmable dosing
Reverse mirror
Push pull steam
Heat exchange boiler
Articulating steam arm
Voltage: 110
Water source: pour over
Espresso machine type: semi automatic
Weight: 52 lbs
Colour: black
Pros of Nuova Simonelli Oscar 2 Espresso Machine
It is good for both commercial use and also for home use.
It comes in 2 versions. One is comes with auto plumbed system and other is manual water refill system.
This Nuova Simonelli Oscar espresso machine comes with all the important components which are important for brewing a coffee.
This machine is always gets ready to brew a coffee.
It's a compact commercial espresso machine and can be easily placed in a small kitchen.
It has boiler protection feature.
This Nuova Simonelli Oscar espresso machine is scratch resistant and easily hides any dirt and fingerprints that will often show up on many stainless steel espresso machines.
Its drip tray cleaning is so easy and mess free.
It also comes up with a unit attached to the machine where you can place up to 12 cups. Where it warms the cups.
Three way solenoid prevents excessive pressure build up
Drip tray accommodates for large and small cups
Cons of Nuova Simonelli Oscar 2
It makes noise which sometimes irritates people.
Conclusion
This Nuova Simonelli Oscar 2 Commercial Espresso Machine is a programmable and semi automatic espresso machine. It's a professional espresso machine which fits in all demands. It is available in red and black colour. The plumbed version is in black colour. Its interior and exterior are made of high quality products. It has all features which should be in any commercial espresso machine. It is quite good for home use if you can afford its price. People are very satisfied with this espresso machine especially baristas. Its plumbed version is ideal for coffee shops because they don't have time to refill reservoir while waiting a customers in their counter.
If you are interested or considering to purchase a new commercial espresso machine or any coffee maker related product please visit Espresso Gurus. Espressogurus.com is the premier expert in home, office and commercial coffee products. No matter what you may need, they will have an in-depth review for it. Every review published on Espresso Gurus is conducted  by a seasoned coffee expert.