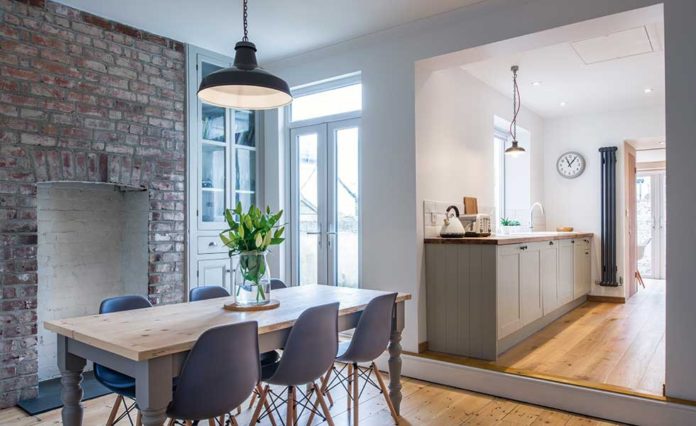 Whether you are building a new house or renovating an existing one, lighting and electrical work plays a major role. There are many companies offering exclusive lighting and electrical services under expert guidance to ensure that the entire project is carried out smoothly and safely to get desired results. Some of these companies also offer all type of construction, restoration, and designing services along with the electrical services in order to provide one stop solution for all building and restoration works. 
Karma Home Designs is one such one stop solution for all construction, restoration, and remodeling works. The company has been awarded twice for its best customer service as well. Hiring the professional services is always recommended if you have budget for it, however if you have budget issues then here are some quick tips that may work for you!
Look for the natural source of light
While planning the interiors of your home, make sure that you keep enough room for natural source of light. More natural source of light will ensure that the house remains well lit during the day without any artificial light. This will save your power bill to large extent. Apart from that, have minimum obstacles in front of the light to get the most out of your lighting. 
Reuse and Recycle
If you are planning to have a new lighting setup then don't just discard the old lights as there is always a scope to reuse and recycle them all. Using the old setup along with some additions would bring down the cost to large extent.
Be a visionary
Not every trend is meant to last forever but some trends are there to stay. Talking about lights, there are some lighting setups that are ageless. Opt for such lasting setup to save recurring expenses on lighting and electrical work.
It is possible to bring the complete new look to your existing setup by strategically placed lightings. All you need is an eye for detailing and guidance from an expert that will surely make your living space more livable.