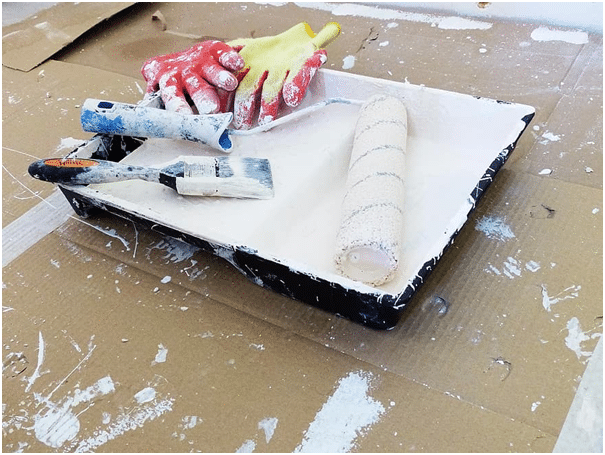 Painting your furniture is one of the inexpensive ways to create a magnificent, one-of-a-kind home. While bright colours can help your furniture to stand out, there is something serene and magical about white furniture painting.
As it is simple and fresh, you can incorporate any style, starting from contemporary to mid-century modern, when you paint furniture white. White furniture is also quite in demand, which means you can even sell them a good price.
But when you paint white furniture, you are going to encounter a couple of challenges. Of course, you can hire painting services in Chennai to get the job done by professionals. But if you would live to save a couple of bucks, you have to be very careful while starting the furniture painting process.
For starters, you are going to need more coats of white paint as compared to the other colours. Some people also complain about the fact that their white furniture is turning yellow.
In order to make things easy for you, we are going to mention the easiest method that you can implement for white furniture painting to ensure that your job is flawless.
Step-By-Step Instructions
Furniture painting with white colour is quite similar to using any other colour, but you might find it tricky to get a perfect finish. These step-by-step instructions could be of great help in preventing most problems that occur while using white paint.
#1 – Prep Your Furniture
The first step to painting your furniture white would be a good cleaning process. It isn't the fun part, but it's a job that needs to be done. If you don't clean your furniture correctly, your paint won't stick, thanks to the grease, dirt, and dust.
A solution of dish soap and water works wonders in getting rid of them. However, you can also look for cleaning products in the market.
Once your furniture is clean & dry, you have to tend to all the repairs that should be done before starting the furniture painting project. If anything is loose or needs a repair, it is time to fix it. Also, you have to remove hardware that you do not wish to paint.
In most instances, you don't have to sand the entire piece before starting the paint job. However, there are a few exceptions. If you see that your furniture has a glossy and slick finish, use 220-grit sandpaper to rough it up. You can also sand down areas that feel rough. Once the sanding is over, you can clean the dust.
#2 – Prime Your Furniture
It is ideal to use prime when you decide to paint furniture white. By using one coat of an oil-based primer, you will be able to stop bleed-through effectively. For priming your furniture, try using a small foam roller for flat sides while a paintbrush for the crevices and edges that the roller cannot reach.
#3 – Paint Your Furniture
Make sure that you buy white paint of a good brand. Use the same technique for rollers and brushes that you used for priming to paint your furniture. You are going to need three or more paint coats to get an even finish.
In case there is bleed-through, don't panic and allow the paint to dry. Repeat the process by applying your oil-based primer on the yellow or brown spots and repaint the surface.
#4 – Seal the White Paint
The final step would require you to apply a topcoat on your furniture. Buy the best sealer available in the market to apply it on your furniture. Let the sealer dry by leaving your furniture alone for a couple of weeks before you start using it properly.
Would you be interested to paint white furniture? If yes, do not forget to keep these essential tips in mind for an impeccable finish.