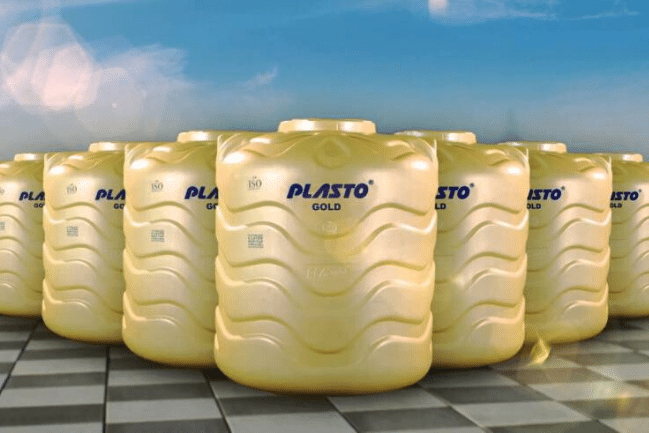 Water Tank in India is the most important product to get install. Have you ever thought that how you get 24 hours running water?
It's all because of water stored in water tanks. So, do you know what is a water tank?
Meaning of Water Tank
A Water Tank is a huge container that can store plenty of water for your daily use. The water pumps suck lots of water that comes from municipal corporations and stores in your water tanks. The water tanks are made up of such material that they can keep water safe, secure, and pure for long hours and days. They are available from 1000 liters to 50,000 liters. Also, they are used in households, industries, factories, and other commercial use. Also, the restaurants, malls, restaurants also have water tanks.
Features of Water Tank
UV stabilized

100% food-grade material

BPA-free

FDA Approved

Multiple layers of protection

Anti-bacterial

No formation of algae and other bacteria in water

Available in plastic, stainless steel material in the market place.

Dustproof, rustproof and no chance of corrosion

No leakage if the material is strong

Available in 1000 liters to 50,000 liters

Also, easy to install at the terrace of houses 

Provide safe and pure drinking water
Which Material is best to buy in the water tank?
Plasto water Tank is a popular kind of brand in water tanks in India. The reason is the tanks of this brand are made of greater material called virgin plastic material that is polyethylene. This popular kind of resins in water tanks which are hard, strong, and stiff. Also, accompanies no kind of leakage. So, even thrown from a great height the tank will not break.
Multiple layers in water tanks of saving from the bacteria, sun rays, keeps the temperature of water-stable, visibility, and reflect the sunlight rays.

The material is 100% virgin plastic and food-grade material

Eco-friendly materials easily recyclable 

15 years of durability

Easy to install and lightweight

Anti-bacterial tanks- no formation of bacterial and algae in the water

Reflects the sun rays from the tanks because of the shield of protection

Hard and strong material not breakable

FDA approved brand
Most popular in Plasto tanks are 6 layers of gold Plasto tanks. They are very affordable tanks in the pricing anyone can buy them easily. Also, easily install them at a terrace or rooftop. The industries and commercial uses of water tanks are they use water for equipment and machinery cleaning and other material cleaning and making.  So, you can buy Water Tank online easily and at an affordable cost.
Why does Water Tank need to have features of UV stabilized and anti-bacterial?
These 2 features are important in the water tank because these features will keep the water tanks safe from entering any bacteria and other organisms. Also, can keep the water pure for drinking. These two layers of protection are much important. Because if sun rays fall on the water it will make water temperature heated. Also, can form Algae in water.
Get in hours is offering all varieties of Water Tank including the brand Plasto water Tank. At very much affordable cost. It's a perfect online shopping store and portal.